Simple Steps to Become an SEO Samurai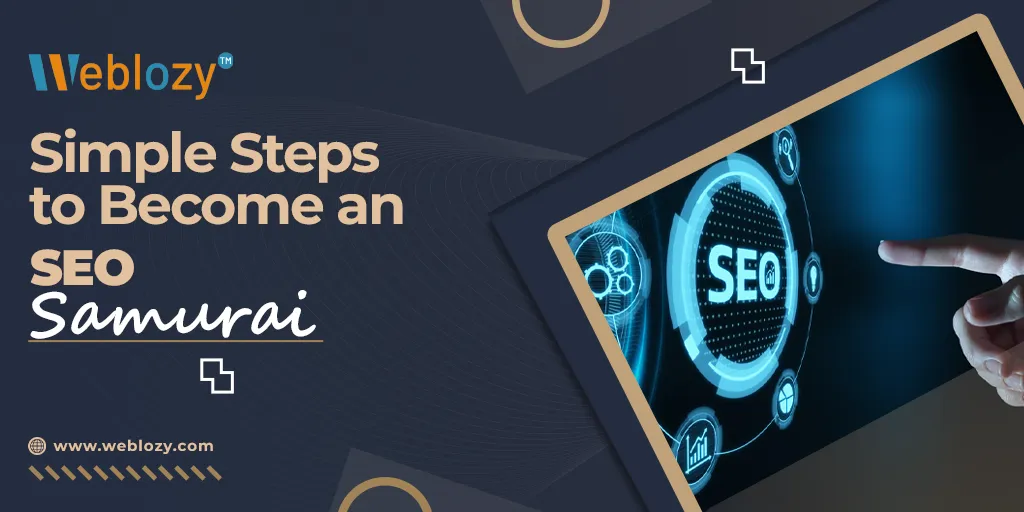 Search Engine Optimization
Search Engine Optimization is one of the most crucial things to master if you want to ace your website game. Not only is it a highly rewarding practice, but it also allows you to experience the digital world to its full potential.
As the digital world keeps evolving, so do the SEO practices. Every digital marketer in the industry only wants the best for their business and they are also eager to try out new things that would help their digital world to grow!
In this article, we have covered for you the simple steps to becoming an SEO Samurai! So keep on reading;
1. Content Optimization
While aiming for a fool-proof SEO strategy, make sure you include this one at the top of your TO-DO list. It's not only crucial to maintaining a well-rounded website that serves its purpose, but at the same time, it's also important to keep your content up-to-date.
Make sure that you post only the best content. The reason why this is important is that the search engine only prefers the websites that have the most informative content. For that, you need to make sure that you keep the content on your site well-rounded, up-to-date, and optimised!
2. Tackle On-Page Optimization
While SEO in its basic sense, means so much more than just on-page optimization, it still accounts for the most crucial part. Having a good meta description with keywords, Keyword Optimization, Alt-text and Images, and SEO title, all these things come under On-Page Optimization and is important to make sure that you are headed in the right direction.
3. Off-Page Optimization
Off-Page Optimization includes staying at the top of your social media game to ensure that you have a strong backup system on the internet. The more the site presence, the better! The great thing about using social media as your go-to lead generation source is that it gives you a sense of freedom. You don't have to depend on the search engine to rank your website as the No.1 if you are also getting abundant traffic from your social media.
4. Sustainable Link-Building
Build your links in a sustainable way. If you think you can ace the SEO game by creating 100 backlinks in a day, let us tell you that you are aiming for the impossible! Search Engines are pretty smart when it comes to link building. They recognize a spam site that creates an unfathomable number of links in a short time and that only hampers your SEO game. So, don't do that!
Building sustainable links, steadily, and over a period of time is a great SEO optimization technique. This way, you will make sure that you get promising and sustainable results.
Also Read: Performance Marketing in 2022 – What it is and how does it Work?
5. Optimized Website Speed
The fifth most crucial step to making your SEO game strong is to make sure that you have a website that has an optimized website speed. 1 out of every 4 visitors would press the back key if your site does not load in 5 seconds.
The best would be 2 seconds. If your site loads in 2 seconds, that's considered the healthiest page loading speed. So, if you have a slow website speed, make sure that you work on improving that!
Conclusively, these are all the steps you need to follow for SEO optimization. While there can be more listed in this article, the tips already mentioned are all you need! Following these steps religiously would allow you to have an SEO-optimized website that actually gets good traffic!