2023 GUIDE ON ECOMMERCE PRODUCT SOURCING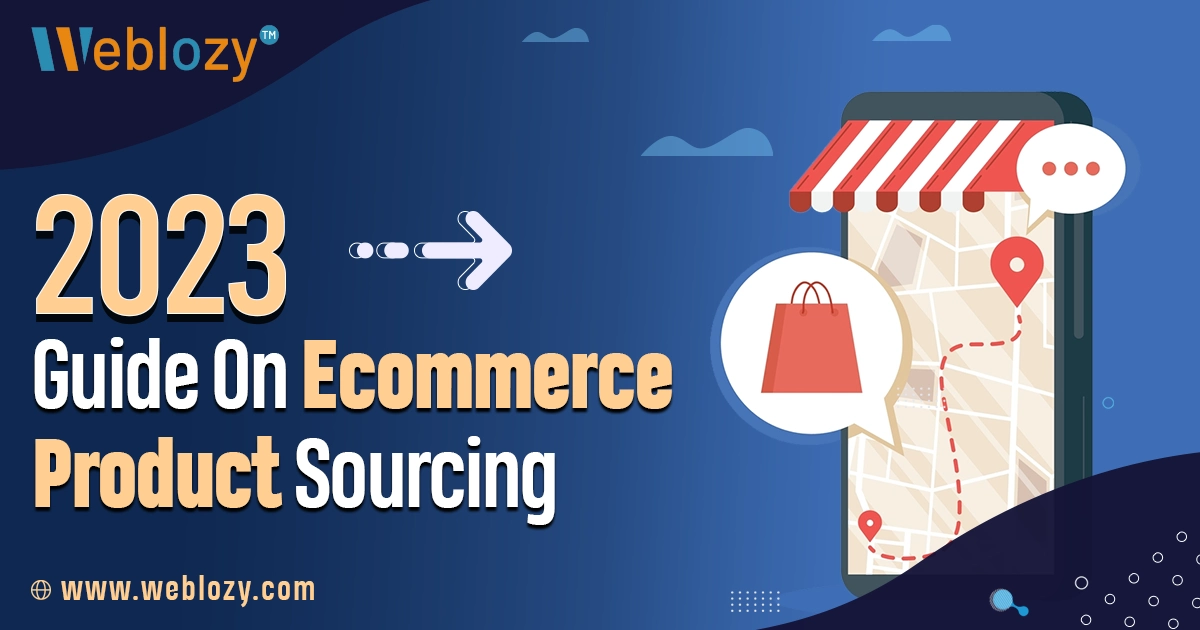 When it comes to sourcing products for your eCommerce store, can be a daunting task. With the ever-changing landscape of the eCommerce industry and the influx of new technologies, the process of sourcing products for your store can be complex and confusing. That's why in this blog post, we'll be taking a look at some of the best practices when it comes to eCommerce product sourcing in 2023. We'll be covering everything from finding reliable suppliers to using the right technology, and ensuring that you're getting the best prices for your products. 
1. Find Reliable Suppliers: The first step to successful eCommerce product sourcing is finding reliable suppliers. There are a few ways to do this. The first is to use an online marketplace. These marketplaces allow you to connect with suppliers from all over the world and make sure that you're getting quality products at competitive prices. Another option is to use a global sourcing platform like Global Sources. 
This platform allows you to connect with suppliers from all over the world and they also offer a wide range of services that can help you find the right supplier for your business. Finally, you can also use a local sourcing platform. These platforms allow you to connect with local suppliers that can provide you with quality products at competitive prices. 
2. Use the Right Technology: The next step is to use the right technology for eCommerce product sourcing. This means using the right tools to help you find the right suppliers, negotiate prices, and make sure that you're getting the best deals. The eCommerce product sourcing tools allow you to automate the process of finding the right suppliers, negotiating prices, and ensuring that you're getting the best deals. 
3. Get the Best Prices: Finally, it's important to make sure that you're getting the best prices for your products. This means doing your research and utilizing the right technology to ensure that you're getting the most competitive prices for your products.
Also Read: COMPETITOR ANALYSIS IN DIGITAL MARKETING 2023
How to Source Products Successfully in 6 Steps
Finding fresh things to sell may be a very trying and stressful process. Fortunately, there is enough material on the Internet about product sourcing best practices for any procurement manager to peruse. The greatest and simplest methods for successful product procurement are listed below:
1. The Value of Product Research
You must comprehend the product if you intend to purchase it. A kind of golden rule among procurement managers is this. Without it, you run the danger of purchasing things that will not sell at all. Market research is crucial to success. The following fundamental principles should be kept in mind when doing product research. Trends: Always keep an eye on how firms are responding to the trends in the product area. Store Data - What do the statistics show you when you look at particular stores? Are the goods compelling enough to support the business? Consumer Demand: Lastly, determine whether there is a strong demand for the items. Look at the requests made by the public. Ensure that you collect all accessible data.
2. Contact prospective suppliers
Contacting potential suppliers is a crucial first step, even if you aren't currently interested in making any purchases. Yes, we did refer to vendors. The more cards or suppliers you have, the higher chance you have of picking and determining which one is better than the others. A good procurement manager is aware that selecting only one top supplier is a stupid approach. Additionally, keep in mind that with time, items lose value. The vendor that today has the best goods at the best price can have different values tomorrow.
3. Request samples
Only a novice purchasing manager will not request samples. The finest purchasing manager is one who understands the benefits of requesting samples. In this manner, the product may be examined in more detail by you and your procurement team. Test it, then gather your team to go through the results.
4. Select a supplier for a test run
Never be afraid to request a trial run for a product from a retail buyer if they identify one that has potential; this will give you an indication of the number of goods that are being tested, along with sales rates and customer feedback. Also, keep in mind that a buyer can select certain items from the supplier's whole catalog for the trial run.
Lastly, Evaluate the supplier and decide whether to move forward. Check if the product meets goals, how it was received, and how teams communicated. Also, keep options open by making a list of other potential suppliers.
Also Read: Increasing Digitalization of Financial Products and Asset Classes in 2023
These tools allow you to compare prices from various suppliers and make sure that you're getting the best deals. These are just a few of the best practices for eCommerce product sourcing in 2023.
Weblozy is the best choice for eCommerce development and product sourcing because of its comprehensive suite of features and services. Weblozy provides everything that you need to create a successful online store, including a secure shopping cart, payment processing, product catalogs, order management, customer relationship management, and much more.