UX DESIGN IN THE METAVERSE: THE FUTURE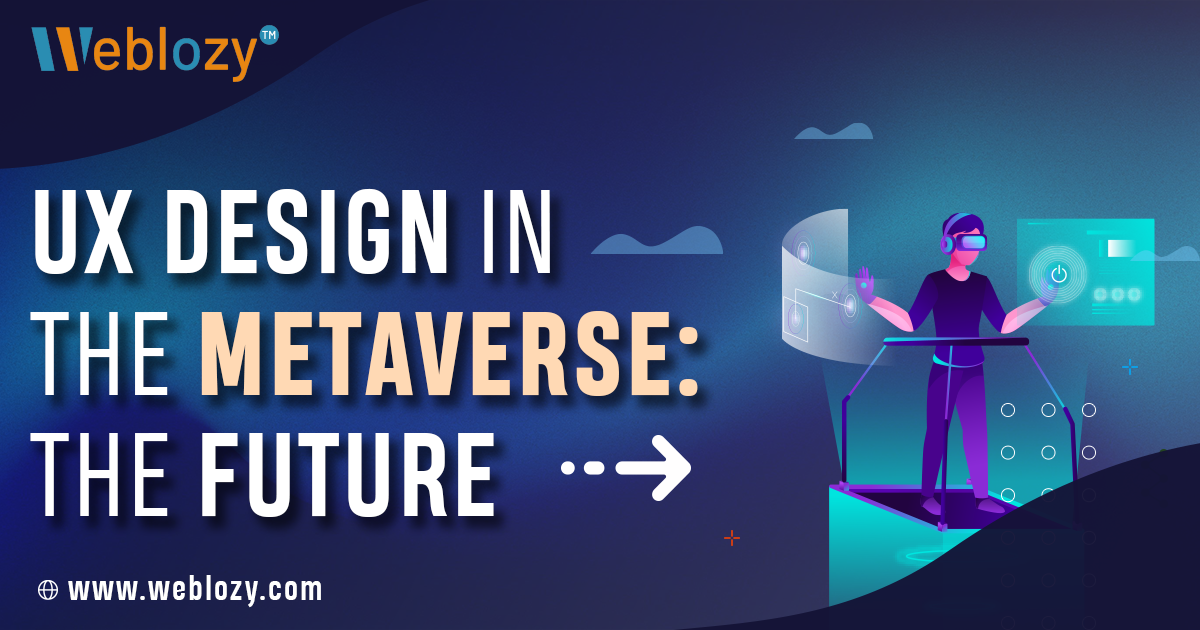 The Metaverse is a virtual world made up of interconnected digital domains, including virtual reality (VR), augmented reality (AR), and mixed reality (MR). It is a digital world where people can interact, create, and explore. With the increasing popularity of virtual reality and the development of cutting-edge technology, the Metaverse is becoming an increasingly important platform for UX designers. 
As the Metaverse continues to grow, UX designers will be crucial for creating the user experience that makes the Metaverse an enjoyable and engaging place to explore. 
What The UX Designers Do
UX designers will be responsible for designing user-friendly interfaces, utilizing interactive elements that make the user experience smooth, and creating visually appealing designs. 
UX designers will also be responsible for creating content that will help to engage users and make the Metaverse an engaging and interesting place to explore. This could include creating interactive storytelling experiences, educational experiences, and gaming experiences.
UX designers will need to be creative and think outside the box when creating content for the Metaverse. 
In addition to creating content, UX designers will be responsible for ensuring the overall user experience of the Metaverse is seamless and enjoyable. This could include optimizing navigation, ensuring that the design is responsive, and making sure that all elements of the design are in line with the user's needs and wants. 
The Metaverse is an exciting platform for UX designers, as it provides them with an opportunity to create immersive experiences that people from all over the world can access and enjoy. As the Metaverse continues to grow, UX designers will play an increasingly important role in making sure the user experience remains enjoyable and engaging.
The Future Of UX Design In The Metaverse
Now that consumers use digital media more regularly, UX design is important. If concepts like using UX design in the Metaverse catch hold, it will become much more crucial. Here are some ways that the arrival of the metaverse will enhance UX design in the future.
A Change From Players to Users
Designers must think of users of technology as players rather than as passive users.
If UX designers want to improve user experience across all online platforms, they must create a completely immersive experience that enables a player to live in and participate in a virtual environment rather than merely experiencing it.
UX designers will need to use holistic design in all areas of UX in addition to building metaverse environments. It also applies to the production of ads, content, and website designs.
Also Read: Case Study (Paygoal)
The line separating the real and virtual worlds is becoming increasingly blurry, forcing designers to make decisions on how to seamlessly incorporate a product, service, or advertisement into the Metaverse.
Using morally sound designs
We have faith that those creating the Metaverse would prioritize the needs of its users and that one day it will be a virtual world where we may all reach our full potential.
In the Metaverse, design decisions are more important than ever. Controlling toxicity, limiting improper conduct, and eliminating bullying will undoubtedly be top goals for UX design in the Metaverse.
Designers need to create a range of interconnected 3D environments that may interact and communicate with one another in order to enable people to work, socialize, and play in a fair and safe manner.
Experimental Designs
Any website or brand may benefit from careful observation, but good design always demands it. They are able to predict where, how, and when the completed product will be used because of this expertise.
To understand how the user's real physical location will affect a product's usability in this new immersive environment of the Metaverse, designers must focus on field research.
Because consumers will access the Metaverse through VR headsets from actual physical locations, designers must take into account how their products will perform in a variety of physical contexts.
Instead of focusing on how quickly a user could complete a goal, the challenge for Metaverse designers is to assess if the created experience is comprehensive enough to encourage goal pursuits.
Also Read: COVID Impact: Massive Shift of Multiple Industries to Web Technology
Wrapping Up
UX designers must modify their viewpoints, competencies, and work methods in order to provide experiences that open doors into the metaverse's future of UX design. They must stop seeing people who utilize technology as "users" in order to do this. They should consider themselves to be "players," or people who exist, reside in, and live in this virtual world.
To provide "players" with exceptional experiences, UX designers must create an immersive design. Instead of only visiting virtual places, it allows people to live there. Simple goals must be totally committed to in order to be attained and maintained.
Weblozy is a well-known web design firm in India that provides all types of web design and development services at reasonable costs. We are an SEO and digital marketing firm that also provides inbound marketing solutions to help you grow your company. Please get in touch with us right away if you need further details.