Which Is Better Amongst Adobe Commerce (Magento 2) or Shopify?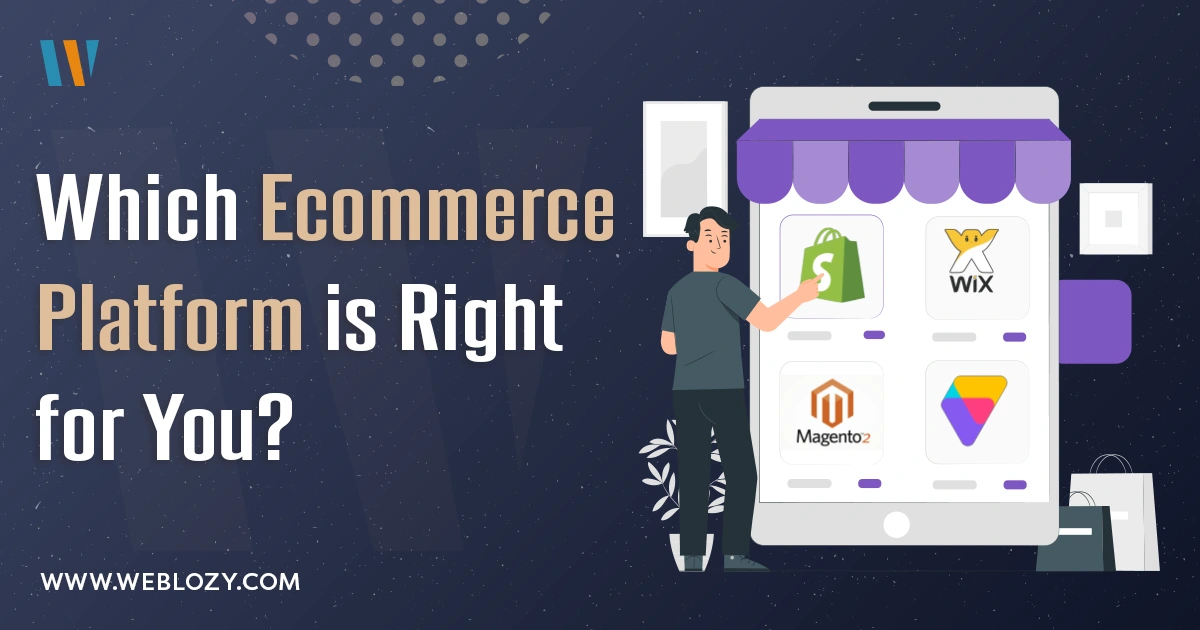 When it comes to e-commerce platforms, there is no shortage of options. However, two of the most popular platforms are Adobe Commerce (Magento 2) and Shopify. Though both are great for creating and managing online stores, there are some differences between them that make one better suited for some businesses than the other. 
Adobe Commerce is an enterprise-level e-commerce platform that is best suited for larger, more complex stores. It offers a variety of features such as product management, order management, customer segmentation, loyalty programs, and more. It also has a wide range of extensions and integrations that can be used to customize the shopping experience and make it more efficient. 
Shopify, on the other hand, is a simpler, more user-friendly platform that caters to smaller businesses. It is great for quickly setting up an online store, and its range of features is perfect for businesses that are just starting out. It also has a wide range of templates and themes, making it easy to customize the look and feel of your store. 
What Is Magento 2 or Adobe Commerce
The majority of merchants utilize Magento Commerce, now known as Adobe Commerce, as one of their primary eCommerce systems. It ensures that any user may access the assistance they require when they require it because it is an open-source platform. The three primary pillars that support this internet platform's success are:
Marketing Techniques
With its top marketing capabilities, you may organize campaigns, pinpoint the proper audience, increase brand recognition, and even analyze the outcomes to develop fresh tactics.

Search engine optimization  (SEO)
By the use of search engine optimization, you may increase the visibility of your website in the SERPs. Both the volume of traffic and the number of people that may access your business will increase. In addition, lead creation and conversion rates will grow as a result of this.

Catalog Management
Maintaining an updated product catalog, using filters to reduce the list, and organizing the products according to certain attributes are the three most crucial things you must accomplish. You can be certain that your clients will like shopping online if you do this.
Also Read: COVID Impact: Massive Shift of Multiple Industries to Web Technology

What to Expect from Magento 2 or Adobe Commerce?
Do you want to learn how Magento 2's Adobe Commerce may transform your online business completely?
It is very reasonable to worry about this particular reality. Unless you are completely educated, you won't be able to properly utilize the site. Hence, let's take a look at what Magento has to offer.
One of the primary additions that have dramatically changed how Magento works is artificial intelligence. Thanks to AI, chatbots may now be added to your online platform to interact with clients digitally.

You'll have more opportunities to customize the marketing experience for each consumer in your online business. If you divide your clientele depending on particular demographics, you will have an edge in providing tailored emails and improving the experiences of your consumers, for instance. When the push notification option is turned on, it is also possible to follow activities in real-time.

You can adapt to the changing digital environment and make payments flexible by introducing a variety of online payment methods. You may also increase the time it takes for a page to load in order to improve customer satisfaction and experience.
How Should You Expect Shopify to Perform?
Like Magento, Shopify has a number of features that make it easier for businesses to sell products online. You should be aware of the aspects we've discussed in the section below before choosing this platform.
You may ensure that your target market sees your online company more frequently by connecting it with Amazon. It's a blessing to place a business on a platform with this much popularity.

Facebook News, Facebook Shop, and other well-known social networking tools may easily be integrated into your Shopify business.

One of the main functions of Shopify is the development of a retail point of sale. This technology enables you to connect the apps your business offers with physical points of sale.
Also Read: 15 Ineffective UX Design Examples and Quick fixes
So which is better, Adobe Commerce or Shopify? It depends on the size and complexity of your store, as well as your budget. If you have a larger store with more complex needs, then Adobe Commerce is the better choice. If you are just starting out and have a smaller store, then Shopify is a good option. Both platforms offer a great range of features and can help you create a successful online store.
With its intuitive interface and easy-to-use features, Weblozy makes it easy to create, manage, and promote your online store. Plus, its range of integrations and extensions makes it easy to customize and optimize your store for maximum success. Whether you're a small business just starting out or an established enterprise looking to expand your online presence, Weblozy can help make your store a success.